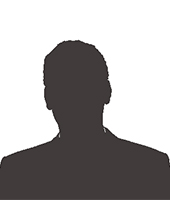 Profesor
Departamentul Specialități Medicale și Chirurgicale
Facultatea de Medicină
Contact:
B-dul/Str. Nicolae Balcescu nr. 56 Brașov, Romania
Corp K, Etajul II
Tel./Fax: +40 26841285
E-maill: diana.tint@unitbv.ro
Interese
de
cercetare:
Boala coronariana,
Medicina de urgenta,
Electrofiziologie
Publicații:
Bonnefoy-Cudraz E, Bueno H, Casella G, De Maria E, Fitzsimons D, Halvorsen S, Hassager C, Iakobishvili Z, Magdy A, Marandi T, Mimoso J, Parkhomenko A, Price S, Rokyta R, Roubille F, Serpytis P, Shimony A, Stepinska J, Tint D, Trendafilova E, Tubaro M, Vrints C, Walker D, Zahger D, Zima E, Zukermann R, Lettino M. Editor's Choice - Acute Cardiovascular Care Association Position Paper on Intensive Cardiovascular Care Units: An update on their definition, structure, organization and function. Eur Heart J Acute Cardiovasc Care. 2018 Feb;7(1):80-95.
ȚŢînț D, Petriş AO, Pop I, Melnic R, Ignat AM, Rogozea LM. Vitamin K Antagonists Versus Novel Oral Anticoagulants for Elective Electrical Cardioversion of Atrial Fibrillation. Am J Ther. 2017 Sep/Oct;24(5):e553-e558
Petriş AO, Tatu-Chiţoiu G, Cimpoeşu D, Ionescu DF, Pop C, Oprea N, Ţînţ D. "You can also save a life!": children's drawings as a non-verbal assessment of the impact of cardiopulmonary resuscitation training. Intern Emerg Med. 2017 Apr;12(3):365-369.
Nagy-Baló E, Tint D, Clemens M, Beke I, Kovács KR, Csiba L, Édes I, Csanádi Z. Transcranial measurement of cerebral microembolic signals during pulmonary vein isolation: a comparison of two ablation techniques. Circ Arrhythm Electrophysiol. 2013 Jun;6(3):473-80.
Tint D, Ortan FO, Ursu ME, Micu S. Right coronary artery spasm-a complication of cardiac pacemaker implantation. Anadolu Kardiyol Derg. 2013 Dec;13(8):815-8. doi: 10.5152/akd.2013.4984. Epub 2013 Nov 25.