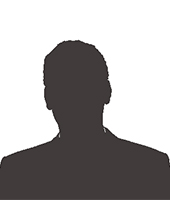 Sef Lucrari Universitar
Departamentul discipline fundamentale,profilactice si clinice
Facultatea de Medicină
Contact:
B-dul/Str. Nicolae Balcescu. nr. 56 Brașov, Romania
Corp K ,et.2 ; Corp J – sala JVI.4
Tel./Fax: +40 268412185
E-mail: cristea.costache@unitbv.ro
metodologia cercetării /studii clinice,
research,
anatomie-embriologie,
ortopedie-traumatologie
Publicații
(selecție)
Costache, D,Costache ,C., Bogdan,A.T.,Ipate,I (2012). In Zoonosis-impaired nervous system in human trichinellosis,Revista Romana de Medicina Veterinara,nr.1,1220-3173
Costache, D,Costache ,C (20130,Clinico- Biological Aspects In Human Neyroboreliosis, BULLETIN OF THE TRANSILVANIA UNIVERSITY OF BRASOV VOL. 6 (55), No. 1 – 2013,SERIES VI - MedicalSciencens, , Brasov ,Romania, ISSN 2065-2216
Costache, D,Costache ,C., Bogdan,A.T,(2013) Impact –Update of Human Trichinelosis-A Retrospective Epidemiological Study in Brasov Country-Romania during 1998-2012,FOR Risk Management in Food Safety And Ecosanogenesis,Ed.Medimonds.r.l.,Bologna ,Italy,Copyright february 2013,ISBN 978-88-7587-669-2.-articol BDI
The volum coordinator., Bogdan,A,T,authors: Costache, D,Costache ,C., Bogdan,A.T.,(2012) ,BIiodiversity of The Farm Animals and Eco_Bioeconomics SIignificances In the Food Security Context /Institutul National de Cercetarui Economice,,Costin C.Kiritescu"al Academiei Romane,Centrul deStudii si Cercetari de Biodiversitate Agricola,Acad..David Davidescu, Elements of ClinicaoPathology and Electrocardiographic Changes in Trichinellosis,The Publishing House of Romania Academy2012,pag:229-235,ISBN 978-973-27-2183-4,Bucuresti..